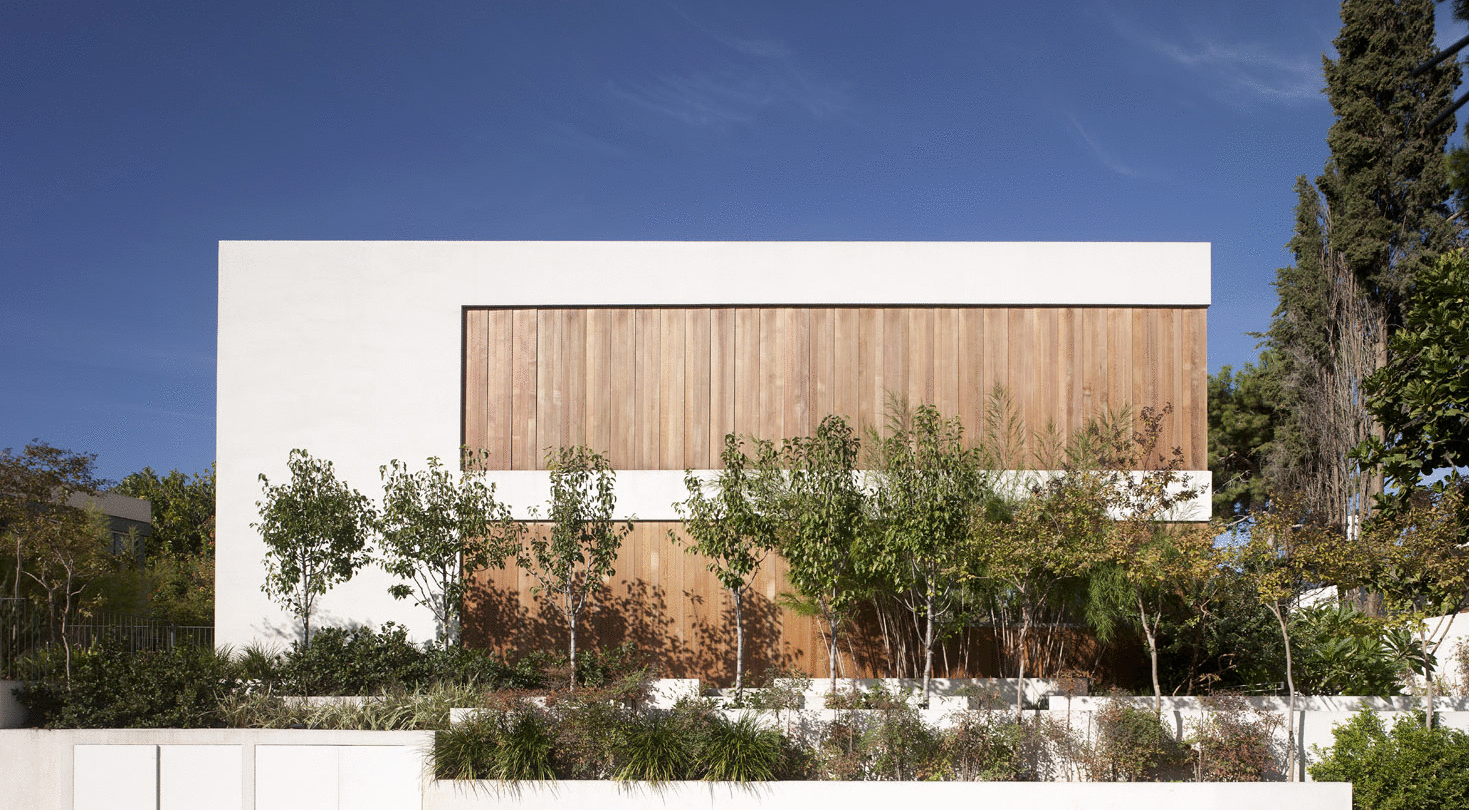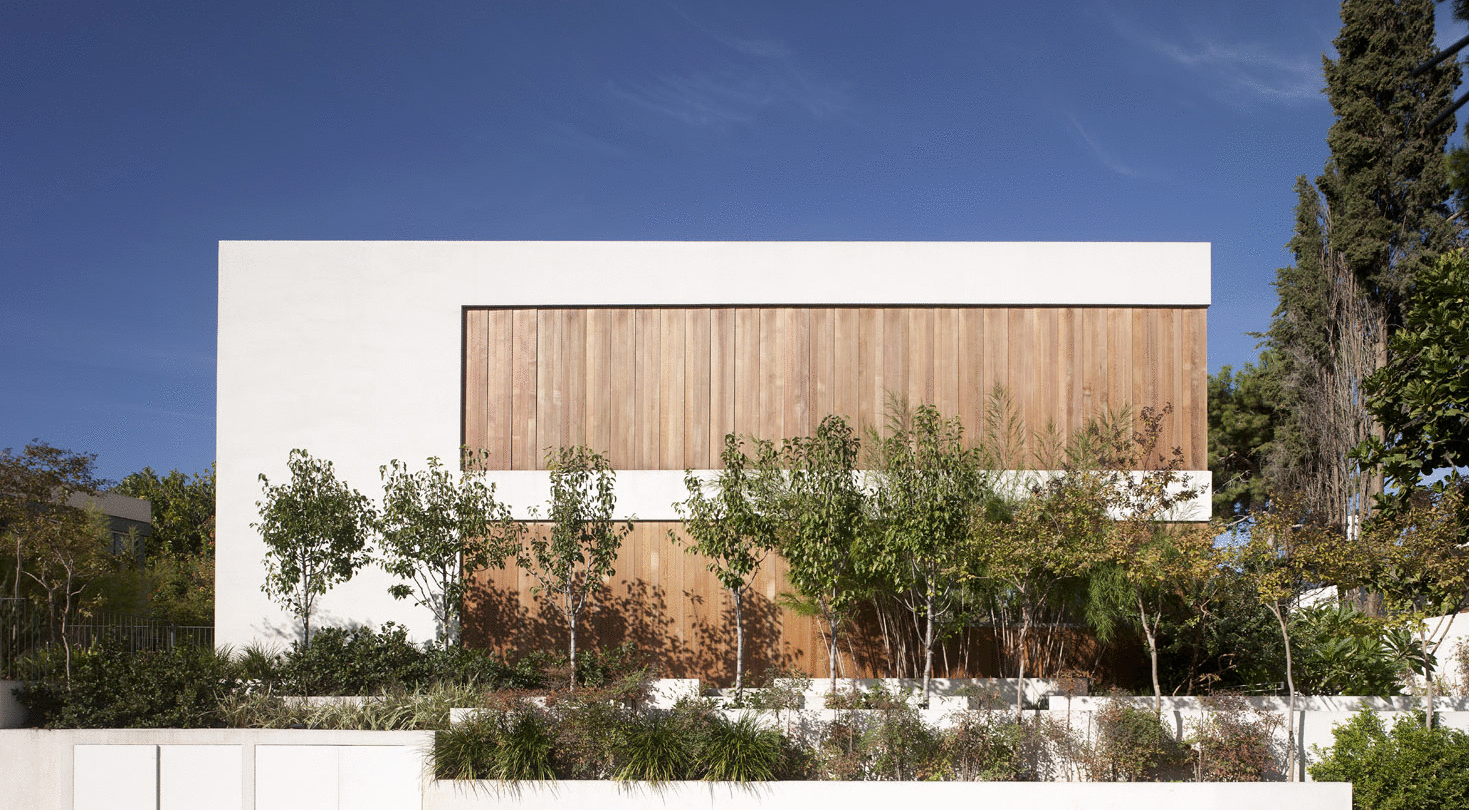 BRISE SOLEIL HOUSE
The costumer requested a living room, bed rooms, a kitchen a garden and all the things costumer usually ask for. Only then arrived a surprising turn in the plot. The costumers also requested the project to be a "Bulldog". They did not mean the dog. They were talking about the essence, the character. With that word in mind, we started our design mission.
Three years later standing there was the Bulldog. Firm, solid but knows how to evoke a smile. When needed. The project's interface with the street is through a brise soleil (vertical shutters system) made of cedar wood. The brise soleil allows controlling the levels of exposure of the indoor to the street. From time to time, according to the needs of the residents, the brise soleil system can change from open to closed and vice versa.
The connection between indoor and outdoor has never been more flexible.
The electrical system, which was developed independently, can control the level of the privacy inside the house, the levels of natural light and the energy consumption.
Site area: 550 sqm | built area: 350 sqm
Architect in charge: Shirly Marko | Project management: Nati Marcovich | Brise Soleil system: Anderman Architects, Mark Witson, "Galil Technologies" | Photographs: Amit Geron